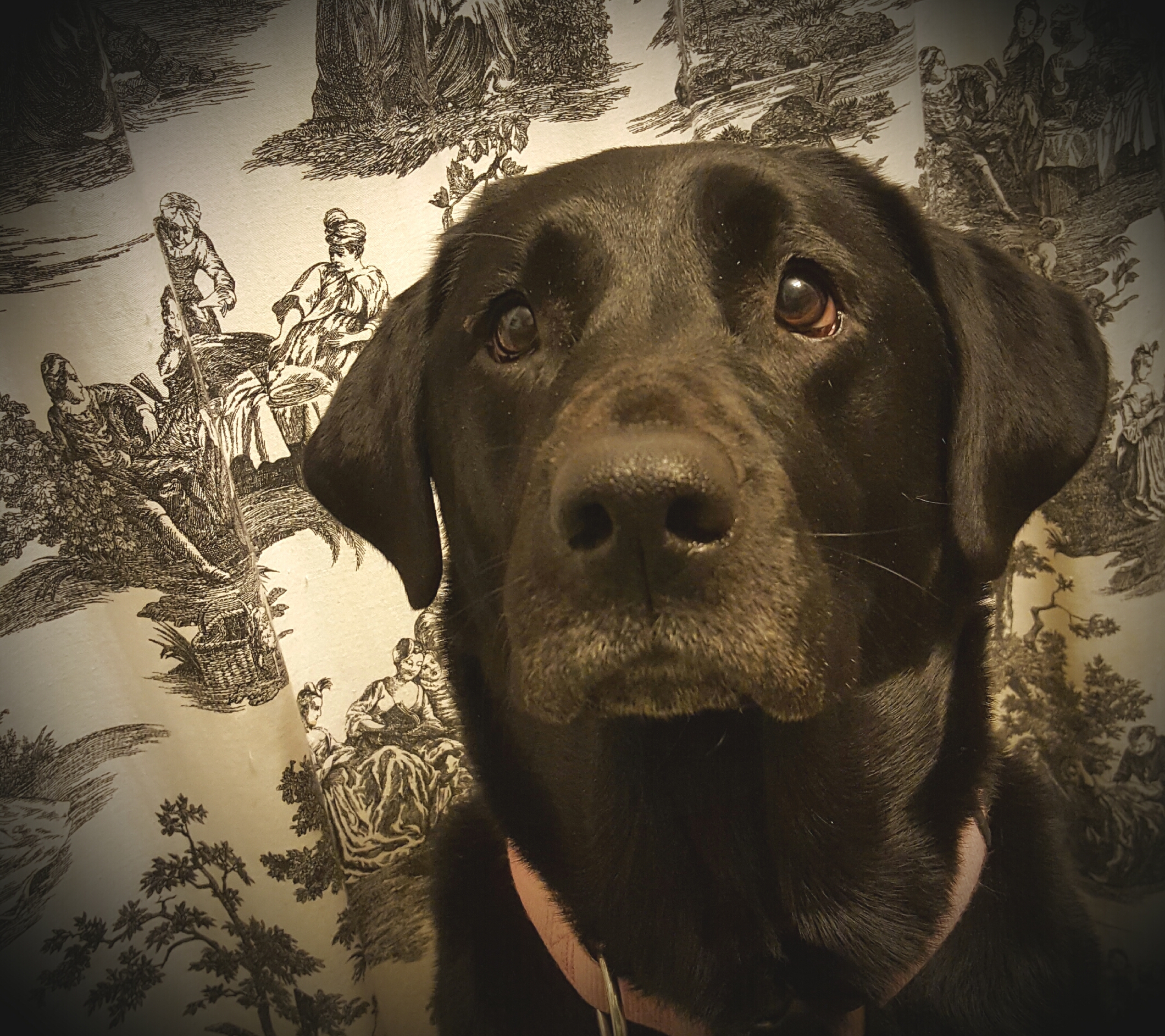 Zoe | Kristen Wallace
"Looking for the best possible dog food for your beloved, furry family member is a daunting task! There are a multitude of choices, and having had both Golden Retrievers and Labrador Retrievers, I must tell you Zignature has come out tails and paws and slobbery kisses above the rest!
My black lab, Zoe, loves to swim in the lake during the summer months! But the lake water irritates her skin fiercely to the point where we have to put her on a steroid pill to help alleviate the itching, supplemented with Benadryl. She chews herself down to the skin until her fur falls out and all that remains is a bloody patch. I could see in her eyes that she was miserable and I kept apologizing to her. I supplemented with coconut oil, olive oil, fish oil, evening primrose oil and a raw egg once a week. I even rubbed coconut oil on the spots (which, being a lab, she licked off). I tried a mild tea tree infused oil (she licked it off). Nothing was working!
After trying to do much of my own research on the best dog foods for dogs with skin issues, and getting more and more confused, I went to a local specialized dog food store where I live. They sell ONLY the top dog foods. I explained my Zoe's awful predicament and they recommended Zignature Trout and Salmon Meal right away! I was nervous for my Zoe and praying this would work. When I opened the bag, I could instantly see the quality of the kibble. I must tell you — in LESS THAN A WEEK — she gradually stopped itching, the flaking dandruff is gone, her coat is as soft as it was when she was a wee pup, and the shine is beautiful! The "doggy smell" that had crept up is gone! I can see in her eyes she is soooooo happy and feels so much better. Zoe and I are now going to be loyal Zignature promoters, supporters and consumers ( well, she will do the consuming…)!
Bark bark and a huge thank you from us!"